When it comes to procuring technology for your business, there are many paths you can take. One of the increasingly popular methods I have noticed, especially with small to medium businesses in the Kansas City area, is Hardware as a Service, or HaaS. Before I get into the benefits HaaS can deliver to your business, it would be a good idea to take a minute and actually define what exactly this is.
Define: HaaS
To us here at AccurIT systems, HaaS is a service delivery model where we, as your IT consultants, provide your business with the hardware you need. The main idea behind HaaS is that companies like yours rents, rather than purchases essential business hardware.
When you implement a HaaS solution, you usually pay a monthly per-user fee to an IT partner like us. We then install and manage the hardware. There is often confusion as to whether HaaS is a cloud solution or not. The answer is: Yes and no. Some HaaS solutions are hosted by an IT Support company and then are delivered to the end user over the Internet. Other solutions offer physical hardware that is installed on your desk or in your office.
Regardless of whether you use cloud-based HaaS, rent physical equipment, or integrate a hybrid solution, the benefits HaaS can offer businesses like yours are many. When talking about AccurIT Systems' HaaS services specifically, there are five benefits our systems offer your business:
Reduced anxiety over unexpected breakdowns and decreased expenses
A part of every company's budget should always be allocated to inevitable circumstances like system breakdowns and hardware failures. As unforeseen as these failures are, there will be times when they go beyond the expected and projected budget. The result: Cost overruns and decreased profits.
HaaS provides security from this, as your IT Support and IT Provider, the hardware is our burden. So, should it crash or stop working we replace it with no additional cost. More importantly, you don't have to worry about unexpected hardware failures as we are responsible for monitoring your computer's current state, if it needs replacement or not.
This in turn reduces your overall expenses. Combine this with the fact that renting hardware is often pennies on the dollar when compared with buying, and most businesses will come out ahead when they implement HaaS.
Always updated hardware
In this day and age when corporate successes are determined by technology, it is always important to have the most up-to-date system to run your operations. The truth of the matter for many small to medium businesses however is that constantly purchasing hardware upgrades is costly and simply not feasible.
With HaaS, your outdated technology is replaced on a regular basis, or when there is newer hardware that would be more beneficial to your business. HaaS also breaks budget constraints - we will provide everything you need because this is our responsibility as your partner.
Centralized monitoring, maintenance, and troubleshooting
Some companies entrust their maintenance and repairs to separate teams or contracted employees thinking that this is the best way to keep hardware running smoothly. What they don't know is that handing these things over to the IT consulting firm that provides the HaaS itself gives better results.
The reason for this is because we offer centralized monitoring, maintenance, and troubleshooting. Because we manage your hardware, we make sure that it is working properly by actively maintaining it. There is always someone at AccurIT Systems watching over your hardware, and should we notice something is amiss, we will send a colleague to fix it. Beyond that, we also offer helpdesk support that your employees can use to get help with their hardware related issues. In other words, here at AccurIT Systems, HaaS is much more than just hardware, it is a full-on managed solution that will keep your business running.
Tougher security and data backup
HaaS plays an essential role when it comes to making your security more robust and stronger. It is always easier to upgrade to the latest hardware if you are in a HaaS agreement, which will provide you with access to the newest security measures and software on the market. HaaS agreements also consist of larger data storage, which is very important for back up measures which are an essential part of any data recovery plan.
Enhanced scalability
As your business thrives and grows, your IT needs will change. HaaS is capable of helping you determine the specific components your enterprise needs. With that, you say goodbye to buying redundant and unnecessary hardware, a move that most firms with an in-house IT typically do. Beyond that, adding new workstations and hardware is simple, just call us and we will prepare a station for you, before your new colleague's first day. This means that they can sit down and be ready to work with a fully established system from the minute they walk in the door.
With this business model, you gain the latest in the IT technology while integrating only the technology you need. AccurIT Systems, as your IT consulting firm, can help secure the best solution for your business, so be sure to contact us today if you would like to take advantage of this.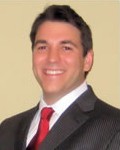 Mike Mendez, President
AccurIT Systems, Inc.