AccurIT Systems understands that not all businesses are capable of setting up their own IT support and Help Desk and department. Many Kansas City business owners find that establishing these services is not easy to do, can be expensive, and above all, they can be complicated to manage.
Help Desk services are all about providing inbound support for your employees and customers through phone, email, or chat. Having a solution like this helps you to address problems that concern your employee's computers, online company accounts, or even issues concerning company matters. Beyond that, many companies expect a helpdesk to handle business-centric predicaments like your customer's problems with your products, systems, website, and services.
Because having a helpdesk or IT support is important to many businesses, yet it is often too costly to implement and maintain one, your best solution very well could be outsourcing your help desk. By outsourcing, you entrust your employee care and customer service to a separate, third-party experts like us. We can offer businesses like your many benefits including:
Enhanced company focus
One of outsourcing's most essential benefits is that it allows you and your employees to focus on your main business operations. If you're operating a business that has nothing to do with customer service, say you're a law firm or a car parts distributor, then outsourcing your help desk is a perfect solution because it allows you to pour all your time and effort into selling and marketing while we take care of your customer service portal.
24/7/365 service
The great thing about outsourcing is that your help desk is operational on an all-day, all-night basis. As opposed to setting up an in-house team, partnering with a third-party entity allows your customer service to be equipped even after the regular 9-5 regular work schedule. Your customers will love you for this, as there are still lots of businesses that are unreachable during after-business hours - when most of them will be able to contact you.
Reduced expenditures, higher income
Hiring help desk employees, paying them, giving them bonuses, renting an additional office space, and buying/supporting extra computers will be necessary expenditures if you plan to setup your own helpdesk solution. An investment like this could run in the thousands or more per month - costs which many Kansas City based small to medium businesses simply can't afford.
Outsourcing services are almost always cheaper since these are typically offered in bundles aiming to help you obtain the service you need in the most cost-efficient manner.
More efficient management
Outsourcing help desk and support saves you from the daunting and toiling tasks of managing a department outside of your expertise. We, the third-party outsourcer, will be the one to hire employees and managers that would comprise your customer service team. Combine this with our expertise and you could see your customer service or support rise to a higher level.
Boost in customer satisfaction
All customers want to feel that they are seen by the company as important. What they don't want is waiting and divided attention, which could happen when employees with other roles are tasked to take up support as well. AccurIT Systems' help desk and IT support services are all about achieving and surpassing your customer's expectations, which we do by aligning our services to your own brand.
And, if your customers feel that they are taken care of, they will be more likely to recommend your business to their friends and colleagues who may be looking for a company with better customer service.
Better internal reputation
Of course, the most important aspect of your business alongside your customers is your own employees. You owe your existence to them. No employee wants to be treated lightly by their employers themselves so better show them your care.
Hence, if you cater to their tech issues and needs the way you do with your customers - being 24/7, efficiently accessible for them translates to showing care and giving importance. Your employees' impression on your policies and management style would be a key in your longevity, in your existence as a business.
If you are looking to learn more about how an outsourced IT Support or helpdesk solution can be implemented into your business, contact us today. As your IT consultant, we can help bring your customers the support they deserve.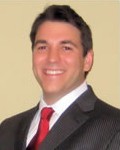 Mike Mendez, President
AccurIT Systems, Inc.