The level of care that patients expect from physician practices in and around Kansas City is increasing, and in today's healthcare industry it is vital that a medical practice has its finger on the pulse of industry-specific tech advancements, such as EMRs and EHRs. Electronic Medical Records (EMRs) and Electronic Health Records (EHRs) are solutions offered by healthcare IT support providers like AccurIT Systems that are aimed at streamlining patient processes, improving efficiency, and benefiting patient wellbeing.
The difference between an EMR and EHR
An EMR is a clinical information system that collects all the data, including medical history, for patients within a practice. The data for this can feed into an EHR, which is a more comprehensive record, and includes information from a range of providers, whereby patient information can be accessed and shared consistently and comprehensively.
As a healthcare IT consulting firm serving businesses in and around Kansas City, AccurIT Systems helps local practices to identify, implement, and manage both EMR and EHR systems, leading to a number of realizable benefits.
Benefits of an EMR
By creating a digital file from a paper file of patients' medical histories, practices are able to improve the quality of care they offer patients, due to a smoother running system where information is easy to access. The benefits of EMRs include:
Tracking patient data - This can provide clear information over time which helps in understanding the overall picture of an individual patient's health needs.
Improving prescribing, coding and billing - It is vital that physicians follow medical compliance guidelines, and with more reliable prescribing there is also more accurate paperwork as a result.
Safe storage of important patient information - There is no need for medical practices to have to worry about huge amounts of files getting lost when moving facilities or if there's a flood, fire, or natural disaster. Files can be backed up to a remote server and remain intact in the event of a system failure or blackout.
Portable and scalable - Because EMRs do not take up a lot of space within a healthcare practice, there is greater opportunity for expansion and movement, without dealing with an unwieldy volume of physical files.
Minimizing risk of errors - Handwritten orders and files can be difficult to read which can lead to misinterpretations and also time being wasted in verifying what is written. Because EMRs are digital, all records are easy to read and clear, which should reduce the possibility of errors.
Flagging of preventive visits and screenings - EMRs are ideal for identifying patients who are due for health checks.
Monitoring patients - The data can be used to see whether patients have had vaccinations and how they compare to past blood pressure readings.
Providing alerts - EMRs can be used as a warning system. Incompatible drugs are flagged when prescribed to a patient, and reminders about vaccines and other medications and treatments patients need are also highlighted.
Cost-efficient - After the initial investment the future gains have proven to be strong, creating savings that can be put toward improving patient care in other areas, such as purchasing supplies and equipment.
Increasing patient capacity - EMRs allow healthcare organizations the ability to admit more patients in a day, because the system increases patient workflow and overall productivity. It also makes for more accurate diagnoses and helps physicians make better, more informed decisions about patient cases.
EHRs for improved quality of care
EHRs are a more comprehensive version of EMRs and can provide better care coordination, allow for greater patient interaction and sharing of medical information, as well as facilitate faster decision-making and more immediate medical response. Any physician or health worker with access to a patient's EHR can look at a health issue within the context of the patient's wider medical notes and history more easily.
EHRs are becoming the norm
According to the National Center for Health Statistics, nearly 50% of physicians without the software for EHRs plan to purchase one within a year. Of those who have already adopted a digital system, 71% said they would purchase their system again, with 94% of medical providers stating that medical records are more readily accessible with EHRs.
Healthcare for the future
Those medical institutions that continuously resist technology are falling behind modern-day methods of delivering care to patients. Processes and decisions can be longer which can affect the quality of care being provided, as well as slow-down a practice's processes.
Embracing technological advances can be daunting, but tech that is specifically designed for medical providers is created to fit the realities and demands present in a busy practice on a daily basis, and to enhance performance, which in turn can help improve health and aide faster recovery for patients.
As a healthcare IT support provider, AccurIT can help Kansas City healthcare providers with improving your services by adopting an EMR system and bringing your practice into the modern age for future patient care that excels.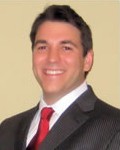 Mike Mendez, President AccurIT Systems, Inc.